1. Customize Your Build
Go through each menu item and select your desired specs. Each model has its own set of restrictions and options available to it.

If you do not see the option(s) you are looking for, give us a call at 858-GUITARS.
2. Place Order
At checkout you will be given the option to pay a minimum 20% deposit using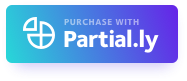 or pay in full. You may also choose to finance your build using your Kiesel Card.
Learn More
3. Order Review
The order will be reviewed for accuracy. If any discrepancies are found you will be contacted by one of our guitar experts.
4. Build Process
The instrument will start its build process. At this time no changes can be made to the instrument and cancellations are subject to a 20% restocking fee.

Our current estimated build time is 8 - 14 weeks. This is an estimated time and the actual build time may be shorter or longer.
5. Quality Assurance
Once the instrument has been completed it will be inspected by one of our quality assurance experts.
6. Shipping
You will be notified via email when your instrument has shipped. If you paid a deposit, the remaining balance will need to be paid in full before the instrument will ship.